Let's ask a simple question – Which device do you use more in your life, your computer or smartphone? Many of you might answer smartphone. Although smartphones are the most used device, users still don't follow any security steps to protect them.
As of now, there are hundreds of security apps available for Android smartphones. Some of them were free, whereas many required a premium account. You can use any Antivirus app to protect your smartphone from security threats.
These days, mobile antivirus apps are capable enough to protect your smartphone from viruses, malware, spyware, or any other types of security threats. Hence, this article will list some of the best security apps for Android smartphones.
List of 15 Antivirus For Your Android Smartphone
We have listed the antivirus apps based on their ratings and positive reviews. Most of the apps listed in the article were free to download & use. So, let's check out the apps.
It is one of the best Antivirus not particularly for PC but also for Android mobiles and tablets. It's rating on Google play store is 4.4, and it's available for free.
With AVG Antivirus, you can easily scan apps, settings, media files, and more. Also, it lets you lock and wipe your device remotely in case of phone theft.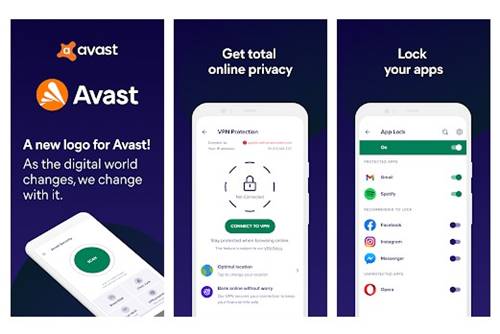 As you know, Avast renders the best protection for our PC. It also does the same for our Android. It gives excellent protection and removes unwanted files and viruses also.
AVAST Mobile offers robust protection against viruses, malware, and spyware. Not only that, but the anti-theft feature of Avast also protects your data and helps you locate your lost smartphone.
Security & Antivirus app from Lookout provides premium mobile security for free. This is an all-in-one security & antivirus app that protects your mobile from data and identify theft.
Even the free version of Lookout Security offers you premium features like Safe WiFi, System Advisor, Find my Phone Service and more.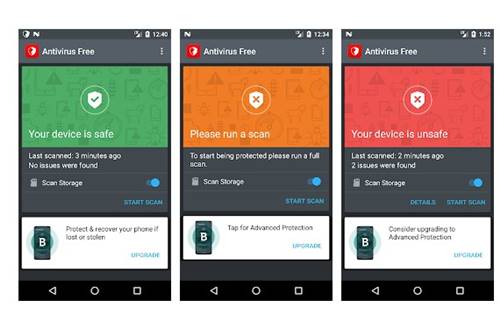 BitDefender is one of the award-winning antiviruses out there in the Google Play Stor. The good thing is that this doesn't take much time to scan your files, and the scanned results are accurate.
It is one of the most powerful antivirus solutions if you are looking for the free one. The app automatically scans every newly installed app. Also, the app is pretty easy to use.
The security app developed by ESET is one of the leading antivirus companies for PC. The best thing you will get by installing this app is the Quarantine folder, where it stores all infected files before permanently deleting them.
The premium version unlocks some excellent features like banking protection, anti-theft standards, Phishing protection, WiFi scanning, and more.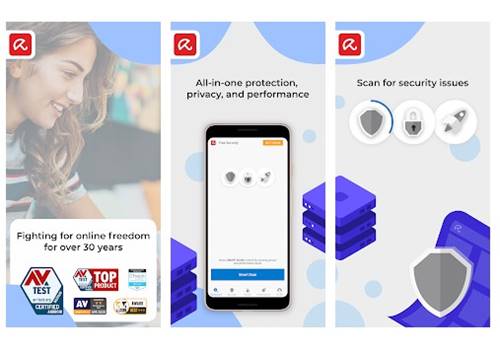 Avira is one of the most trusted antivirus programs for protecting your PC or Android. We all know about the potential of Avira Antivirus. It is one of the leading antiviruses in the market.
Apart from a Virus scanner, Avira Antivirus also offers you a VPN. The VPN offers 100MB of bandwidth daily. Additionally, the app offers a few other features like system optimizer, identify protection, phone locator, privacy advisor, app locker, and more.
Kaspersky Internet Security for Android is a free antivirus solution that helps protect your smartphones and tablets, as well as any personal data stored on your devices.
The security app protects against dangerous mobile threats, viruses, spyware, Trojans, etc. The security app also offers an app locker that lets you add a secret code to access your personal information.
Malwarebytes Anti-Malware Mobile protects your phone or tablet from malware, infected apps, and unauthorized surveillance. It is one of the world's most popular anti-malware apps to protect you from various malware attacks.
It has the following features: Detects and eliminates malware, including spyware and Trojans.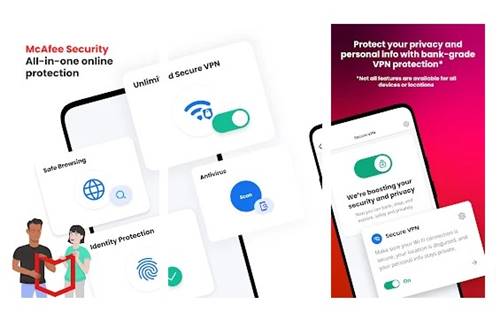 Mobile Security is a popular security app available on the Google Play Store. With Mobile Security, you get secure VPN wifi access, mobile phone security, mobile antivirus protection, and more.
It also offers additional features like location tracking protection, storage cleaner, memory booster, and more. Overall, this is a great security app for Android.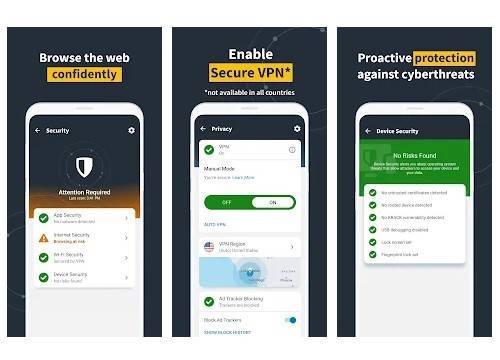 Norton 360 can protect your smartphone or tablet. The good thing about Norton 360 is that it automatically scans and removes apps that have malware, spyware, or pose any security risk.
Apart from that, it also got the ability to lock your phone in case of data theft. You can even choose to wipe the data stored on your lost phone with this app.
BullGuard Mobile Security may not be very popular, but it provides robust protection against many security threats. The mobile security for Android provides anti-theft, antivirus, SIM Protection, and Backup options for free.
If we talk about the Antivirus feature, BullGuard Mobile Security stops viruses, spyware, adware, trackware with live cloud detection, or with the latest updates in the offline mode.
dfndr security is another best and most dependable antivirus app that you could ever have on your Android smartphone. The best thing about dfndr security is that it also brings few anti-hacking tools to protect your smartphone from getting hacked.
Apart from these, the security tools pack some performance optimization tools to clean up the junk file stored on your device.
Sophos Mobile Security is one of the best and most trusted Antivirus tools that you should have on your Android smartphone. The tool claims to provide 100% protection against all online threats.
Not just that, the app also comes with enhanced WiFi security features that can protect your smartphone from man-in-the-middle attacks.
Antivirus & Mobile Security from Quickheal is one of the most trusted and most reliable security solutions you could ever have on your Android.
The app features one of the powerful Antivirus engines which can effectively scan and remove malicious files from your device. The app also allows users to lock apps and block unknown calls.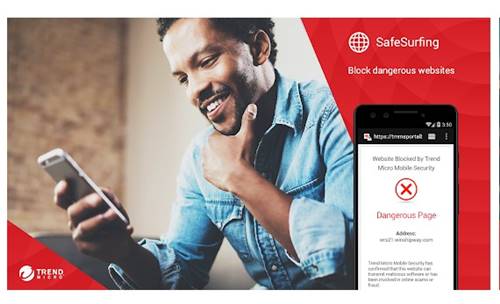 Mobile Security & Antivirus from Trend Micro is a relatively new Android security app worth trying. The app is recently published in the Google Play Store, and it brings lots of security features to your Android smartphone.
The great thing about Mobile Security & Antivirus is that it arrives with a Local VPN that guards your device against fraud, phishing, and other malicious websites.
You can protect your Android device by using these Antivirus apps. I hope this article helped you! Please share it with your friends also. Also, if you know of any other such apps, let us know in the comment box below.