Spam messages are everywhere; in our email inboxes, SMS, Facebook, Instagram, WhatsApp, etc. While most of the time, spam messages are not harmful to our devices, they may sometimes contain links to malicious websites. If you rely on SMS for communication, you might like to have some features to make your texting safer.
If you are using Google Messages app on your Android to send and receive SMS, you can enable the Spam protection feature. In this article, we will know how the Spam Protection feature of Google Messages works and how to enable it on Android.
What is Spam Protection in Google Messages?
Spam Protection is a feature that automatically detects suspected spam messages and hides them in the spam folder. Even if some spam messages make their way to your inbox, Google Messages will warn you of suspected spam and will provide you an option to 'Report Spam'.
Spam Protection in Google Messages is a bit different; it uses machine learning models that operate on your device to detect spam patterns in your messages. Over time, the app learns the spam patterns in your messages and catches more spam.
Also Read: How to Make and Receive Android Phone Calls from Windows 11
Steps to Enable Spam Protection on Google Messages for Android
New Android smartphones use Google Messages as the default SMS app, and the spam protection feature is enabled by default. However, if you have installed Google Messages from the Google Play Store, you need to enable the feature manually. Here's how to enable SMS Spam protection on Android.
1. First, open the Google Messages app on your Android and tap on the three dots in the top-right corner.
2. From the menu that appears tap on the Settings.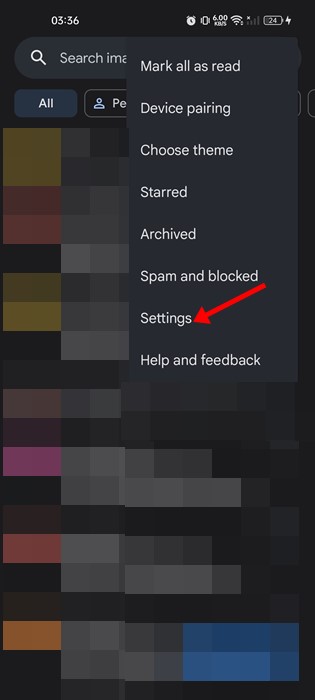 3. On the Settings page, scroll down and tap on the Spam Protection option.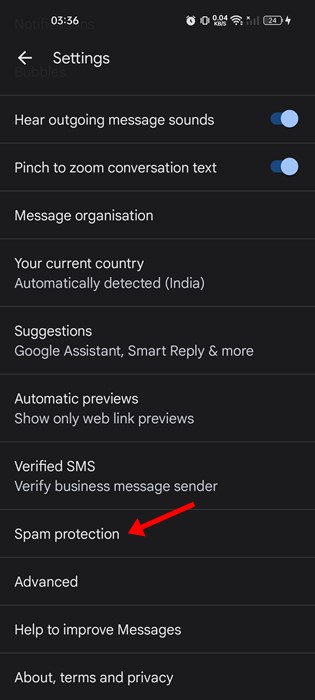 4. On the next screen, turn on the 'Enable Spam Protection' option.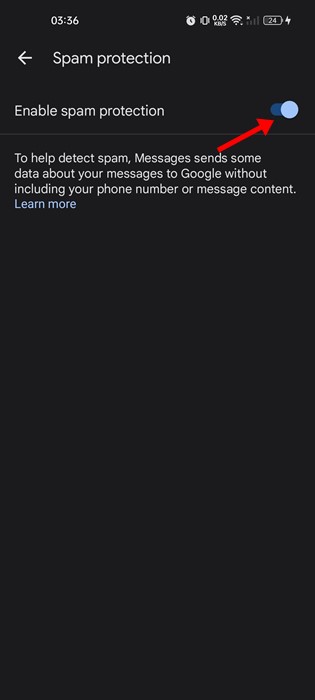 That's it! This will enable Spam Protection on your Android device. Now Google Messages will automatically move the spam SMS to the Spam folder. To access the Spam folder, open Google Messages, tap on the three dots, and select the Spam and blocked option.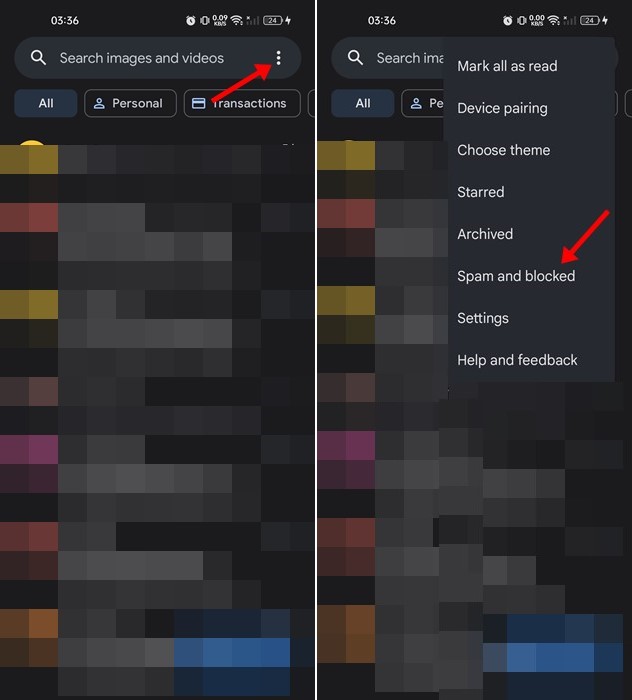 Phone by Google app also has a caller ID & spam protection feature that eliminates spam & telemarketing calls. You can enable that as well to avoid telemarketing or spam calls on your Android device.
Also read: How To Directly Download APK from Google Play Store on PC & Android
While Spam Protection on Google Messages eliminates SMS spam, it's not very reliable. If you want to eliminate all spam messages, you need to start using the SMS Blocker apps and create rules to block unknown senders. If you know any other ways to stop SMS spam, let us know in the comments.