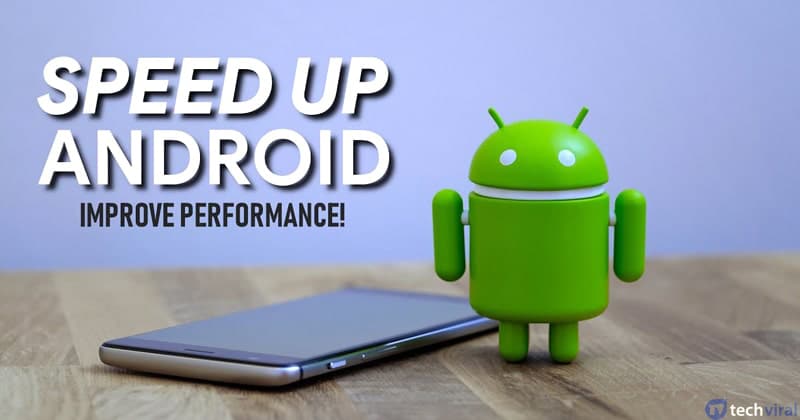 Since there's no shortage of apps for Android, it becomes essential to clean our devices routinely. When something goes wrong, and our phone starts to lag, we all think of cleaning our device's junk files, cache files, etc. Although Android smartphones don't need routine maintenance, optimizing our smartphones is always a good choice.
There are plenty of Android optimizers available on the Google Play Store, but not all live up to their promises. The trick is to find cleaner apps that effectively clean your smartphone. Most of the cleaner apps on the Google Play Store are meant to push adware and malware.
Also Read: Best Methods To Free Up RAM On Android
List of 10 Best Apps to Maximize Android's Performance
This article will list the best Android apps that clean junk files and improve performance. So, let's check out the best apps to maximize Android's Performance.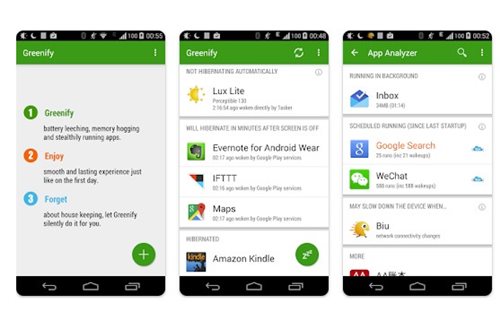 Greenify is very different from all other apps listed in the article. It's a battery saver app that identifies and puts the misbehaving apps into hibernation mode. The app exits the hibernation mode when you start using them on your device again.
Whenever Greenify finds any misbehaving app, it automatically stops it from lagging your device and draining the battery life. So, you can use the app to stop all unnecessary apps running in the background.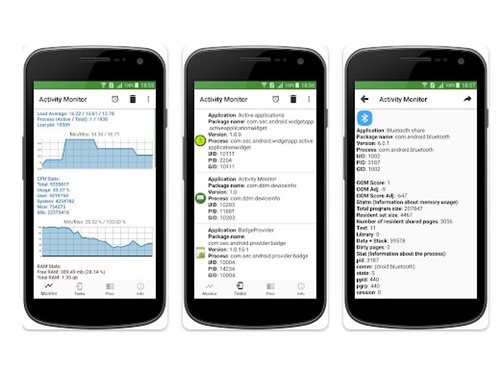 Activity Monitor is a lightweight and easy-to-use task manager app for Android. You can use it to monitor the app activity of your Android smartphone. Being a task manager app, Activity Monitor shows you the Battery Status, RAM & CPU usage, and a few other details.
You can easily find apps that use high amounts of RAM and CPU resources and kill them to improve your phone's performance. Apart from that, Activity Monitor allows you to monitor your mobile and WiFi data usage as well.
Droid Optimizer deserves to be at the top of the list for specific reasons. The app got everything that you need to boost your phone's performance.
It's one of such apps that improve your Android's performance. It can free up space, clean RAM, limit background apps, etc.
All-in-One Toolbox is a multi-purpose app available on the Google Play Store. It brings a set of mini tools for junk cleaning, CPU cooling, speed boosting, battery saving, etc.
Apart from optimizing the apps, the app offers other advanced features like compressing photos to improve performance, moving system apps to SD cards, etc.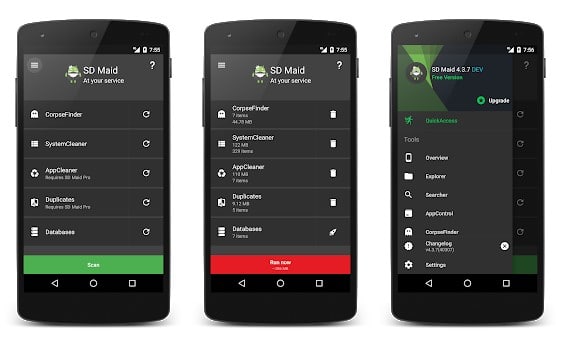 SD Maid is a lightweight Android optimization app on the Google Play Store. It's pretty much similar to the All-in-one Toolbox app listed above.
It offers a set of tools to optimize your Android device. With SD Maid, you can easily find and delete leftover files, optimize the database, clean junk files, etc.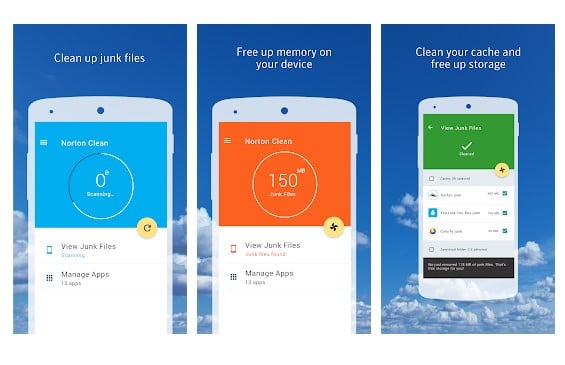 Norton Clean offers fewer features than all other apps listed in the article. It just cleans up the junk files to free some storage space. What makes Norton Clean unique is its App manager.
The app manager of Norton Clean is capable enough to uninstall bloatware, background apps, etc. Also, it sends you suggestions for removing the apps you rarely use.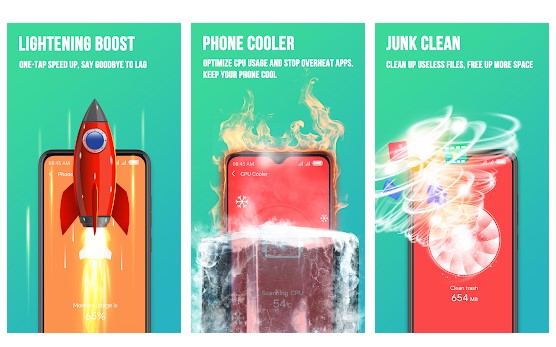 With Phone Master, you get a cache cleaner, junk cleaner, App locker, App manager, Data Manager, and Battery Saver. To save battery life, the app detects and kills resource-hungry apps. Similarly, to boost your phone's performance, it scans and deletes useless apps, files, cache, junk, etc.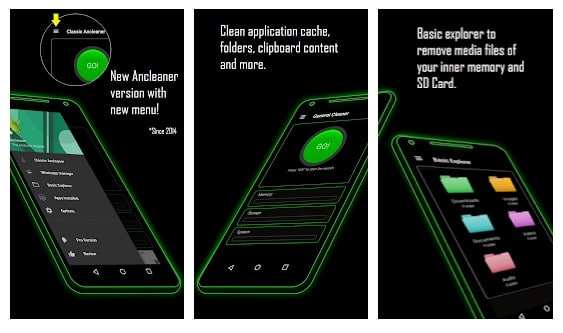 Ancleaner, Android cleaner, is another best Android app that can speed up your device. With Ancleaner, Android cleaner, you can easily clean junk files, stop battery draining applications, etc.
It also has a WhatsApp tool that puts all media files received on the instant messaging app in one place.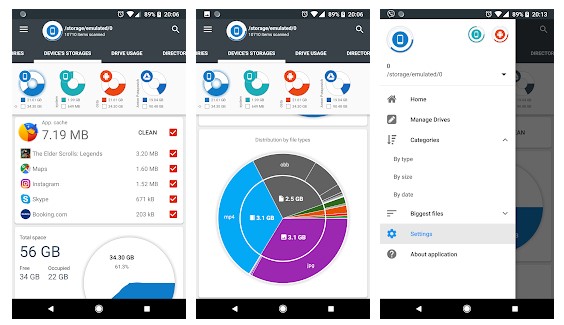 It's a disk cleaner app that analyzes and cleans up disk space to maximize Android's performance.
The app displays SDCard, USB Devices, external and internal storage, and cloud storage information in a simple graphical form. Apart from that, it also has a Cache cleaner that quickly deletes the app's cache file.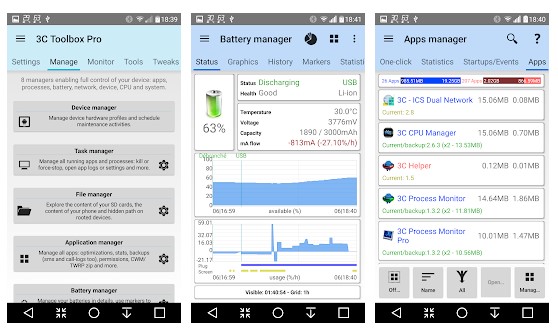 3C All-in-One Toolbox is much similar to the All-In-One Toolbox app listed above. It combines a wide range of features into one giant toolbox.
It has a device manager, file manager, app manager, battery manager, junk cleaner, Task manager, CPU Manager, storage analyzer, etc. All these things were needed to maximize the performance of Android.
So, these are the best apps to speed up your Android device. You can rely on these free apps to improve your Android's performance. If you know of other such apps, let us know in the comment box below.