Windows laptops and PCs require continuous maintenance to retain their original performance. If you do not do routine maintenance, you might face many issues while using your PC, like a slow startup, BSOD errors, and what's not.
You can follow some simple steps to maximize the performance of Windows 10/11. Maintaining & improving the performance of a PC involves clearing unnecessary data, updating the operating system, updating the software, and removing malware.
List of 10 Best Tools to Improve Windows 10/11 Performance
Hence, in this article, we will share a list of the best PC maintenance tools that will help you improve your Windows PC's performance. Most of the tools we have listed were free to download & use, and they serve a different purpose. Let's check out.
1. Junk Cleaning/PC Cleaning Tools
To start, remove all junk files stored on your system. By clearing the temp and junk files on your PC, you will be able to substantially increase storage space as well as enhance performance.
There are hundreds of PC Cleaning tools available for Windows 10. You can use any of those tools to clean the junk and temp files from your PC. You can check out our list of best PC cleaning tools for Windows 10/11.
2. Disk Defragmentation tools
If you use a hard disk drive to store data, you might like to run the Disk Defragmentation tool. Windows PC has a built-in defragmentation tool that cleans up unnecessary files from your hard drive and optimizes its performance.
A disk defragmentation tool prepares your hard drive to access data more quickly, thereby increasing performance. Although the built-in defragmentation tool of Windows is great, third-party options like Auslogic Disk Defrag offer more control.
3. Driver Updaters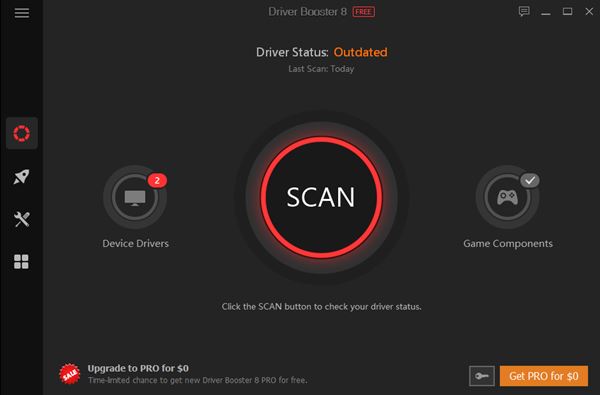 The performance of your PC depends on the efficiency of its hardware components. Therefore, you should keep your PC's hardware drivers updated at all times.
You can use the Device Manager of Windows 11 to update the outdated drivers, but it's a bit complicated to use. If you are looking for an easy method to update drivers, you can try the third-party driver updater software.
4. App Uninstallers
When you install an app on Windows, the app creates other files and registry entries. The built-in Control Panel method of removing software only removes the program from its main directory.
Control Panel doesn't remove the app leftovers, junk files, and registry entries. So, if you want to remove a program from your system completely, you can use Software uninstallers for PC.
5. CPU Temperature Monitoring Tool
CPU Temperature or CPU monitoring tools can be of great use. They will help you know the peaks of your CPU's capabilities and limitations.
You should protect your CPU from overheating if you want to prolong the life of your CPU and keep it performing at its best. Therefore, a CPU temperature Monitoring tool is a must if you want to maintain or improve your PC's performance.
6. Disk Management Tools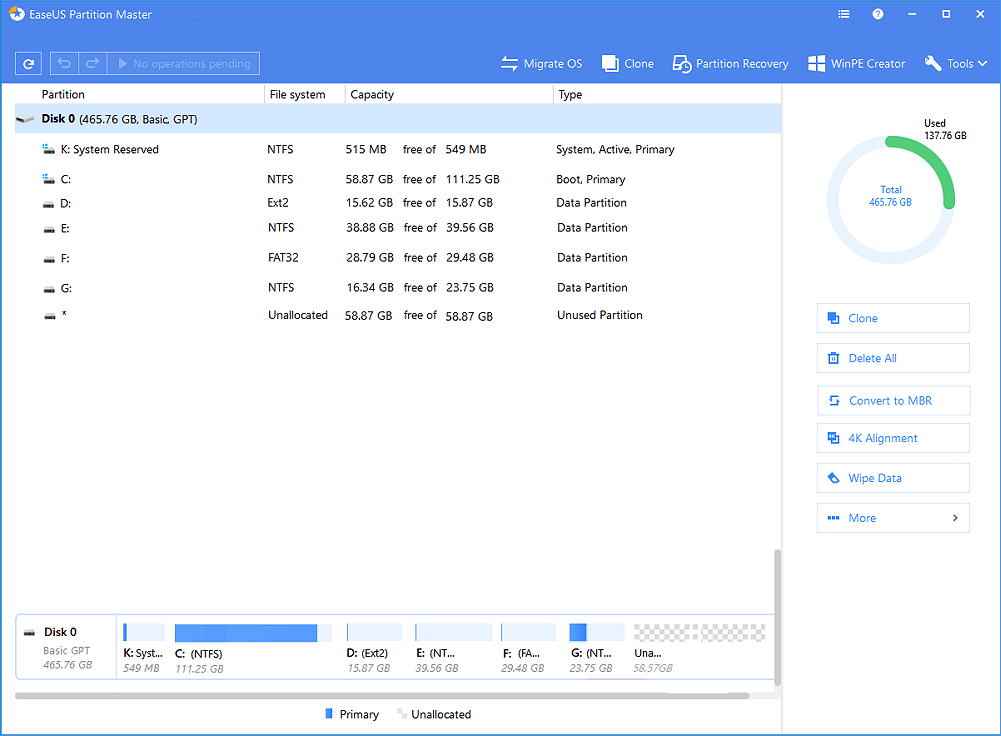 Since Storage space is an essential factor that decides your PC's overall performance, it's best to use Disk Management Tools. The role of the Disk Management tool is not just limited to freeing up storage; it can help you in managing partitions, cloning drives, and more.
As of now, there are hundreds of Disk Management utilities available for Windows. You can use any of them to optimize your PC for better performance.
7. PC Diagnostic Tools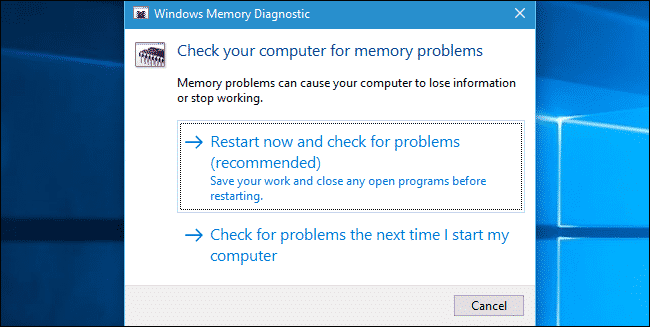 Both Windows 10 and Windows 11 operating system is not entirely free from bugs. Users often face systematic problems like BSOD Errors, laggy interface, system crashes, Black Screen, etc., while using their PC.
Microsoft knows this; hence, they have included many diagnostic tools with the system. Both of the operating system ships with many diagnostic tools that can help you fix various problems. It has tools to deal with RAM, hard drive, CPU, driver, errors.
We have already shared an article listing all diagnostic tools for Windows. You can use the tools to improve your PC's performance.
8. System Information Tools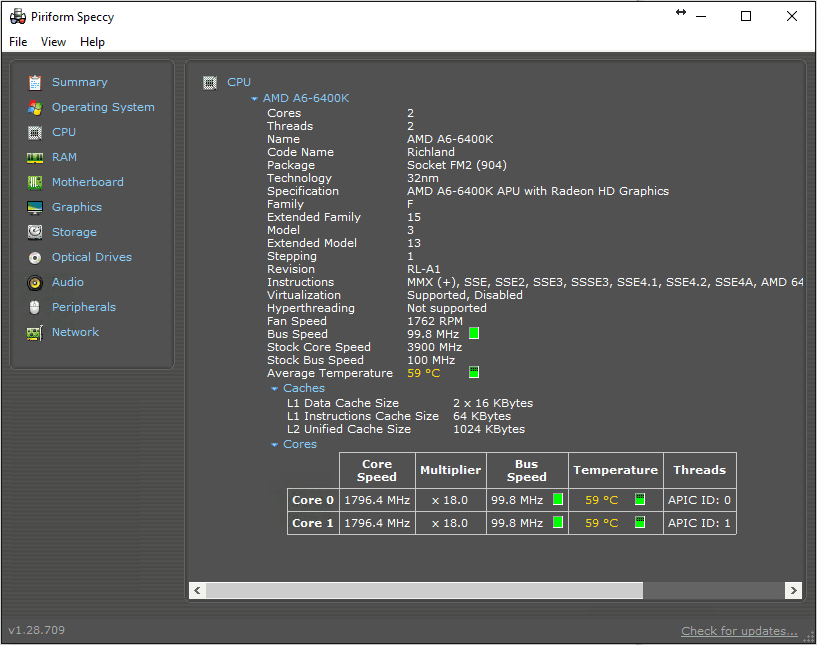 System Information Tools are not very necessary for maintaining your PC's health, but they are convenient when you have problems with your PC.
With System Information Tools, you can find out the exact information about your hardware and software. Then, you can use that information to troubleshoot other problems.
You can use a free system information tool like Speccy to view complete information about your PC's hardware and software. The program also tells about the network, connected device, operating system version/build, and other important things.
9. Antimalware or Antivirus Tools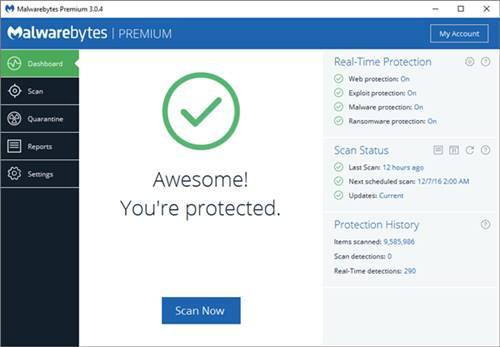 Security threats like viruses, PUP, Adware, Malware, etc., can hamper the performance of your PC. Malware/Adware constantly runs in the background and uses your PC's resources.
In the worst case, Malwares can even slow down your PC or corrupt the system files. So, it's always best to routinely scan your hard drives with a proper security suite like Malwarebytes.
You can also use other Antimalware programs for PC like Kaspersky Internet Security, Norton, Avast Free Antivirus, etc.
10. PC Optimization Tools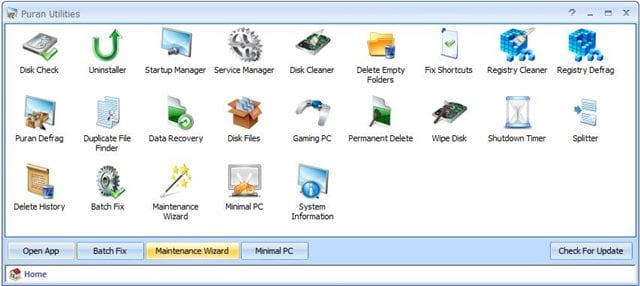 When you cannot maintain your PC on a routine basis, you need to use the All-in-one PC optimization tools.
All-in-one PC optimization tools offer various PC utility software in a single package. For example, the AVG PC TuneUp can remove junk files, clean disk, remove bloatware, optimize startup, fix registry problems, etc., all in a single package.
PC optimization programs can also improve the gaming performance of your PC.
All of the tools listed in the article were free to download & use. I hope this article helped you! Please share it with your friends also. Also, if you use any other tools to improve your PC's performance, let us know in the comment box below.