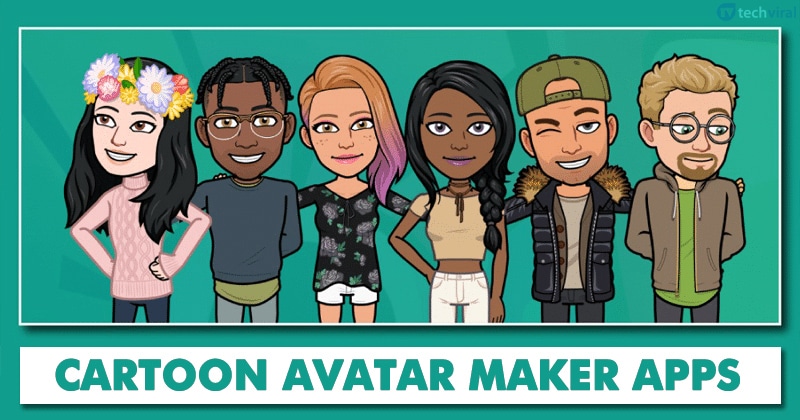 A cartoon avatar of yourself is much needed nowadays, especially on the internet. Take a brief look at your Facebook friends' list; you will find people hiding their identity behind a cartoon avatar. Like Facebook, cartoon avatars are the latest trend on every social networking site, including Instagram, Twitter, WhatsApp, etc.
Creating a cartoon avatar of yourself is never easy. You need to be good at photoshop on the computer to create attractive cartoon avatars. Similarly, things are neither easy on Android also.
Also Read: Best Cartoon or Sketch Making Software for PC
List of 10 Best Cartoon Avatar Maker Apps for Android
Some users rely entirely on Android for creating and editing images. For those users, we will share a list of the best Android apps that let you create your cartoony avatar. Let's check out.
Well, ToonApp is not an avatar maker; it only cartoonizes your regular photos. The app basically offers you a filter that cartoonifies your images. Apart from applying the cartoon effect, ToonApp also includes a few other fun features like adjusting the size of your head, funny filters, and more.
You can also remove background from your portrait shots with ToonApp. So, you can also take this app as a background eraser.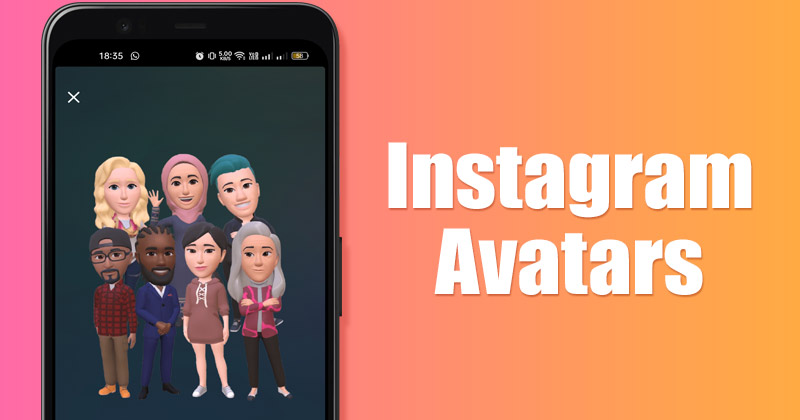 Instagram also allows the creation of 3D avatars on its app. You can use the mobile app of Instagram to create a personalized avatar with unique facial features, hair, outfits, and more.
Creating a 3D avatar with Instagram is also pretty easy, and we have already shared a detailed guide. So, make sure to check out how to create and use an Instagram avatar to use on the image-sharing platform.
Face Avatar Maker Creator is another best fun app you can use on your Android. With Face Avatar Maker Creator, you can create a real cartoon avatar profile picture of yourself or your friends.
Face Avatar Maker Creator offers you over 10,000+ cartoon character options to create a cartoon avatar. Also, the app provides many customization options to change the appearance of your new avatar.
Bitmoji is one of the best and top-rated avatar maker apps you can use on your Android smartphone. Millions of users right now use the app, and it allows users to create expressive cartoon avatars.
The key thing is that Bitmoji makes avatars based on emotions. For instance, you can create a laughing version of yourself, crying ones, etc.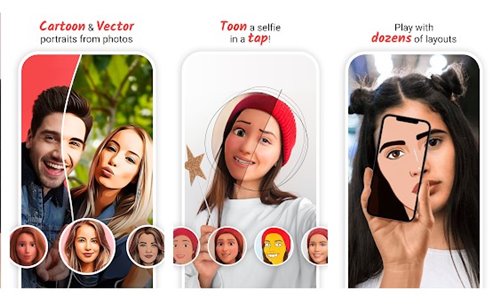 ToonMe is an AI-Powered app that uses artificial intelligence to turn your portrait shots into a cartoon or vector style. This is a top-rated cartoon avatar maker app on the Google Play Store.
Also, it supports a full-body cartoon maker, vector portrait templates, and many simple layouts and sophisticated designs.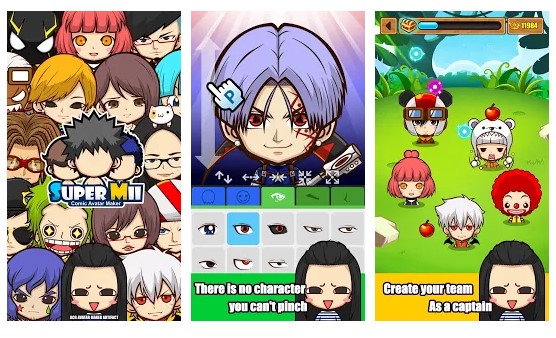 SuperMii is not very popular, but it's one of the best avatar maker apps available. The app lets you create custom avatars whose every aspect can be edited.
The Avatar app for Android closely follows the Japanese anime concept and tries to give an anime feel to the avatars.
Mirror Avatar Maker is one of the best and coolest face maker apps that you can use right now on your Android smartphone. With Mirror Avatar Maker, you can easily create personalized avatars on your phone.
To create an avatar, you need to click a selfie or upload your photo. Once done, you can customize and add over 1500+ elements to your photo.
Unlike all other avatar maker apps for Android, Avatoon also offers powerful photo editing tools to create personalized avatars. Avatoon has a facial recognition feature that automatically detects your face and creates a customized avatar.
It also offers a wide range of avatar customization options like changing the hairstyle, clothes, nose shape, etc.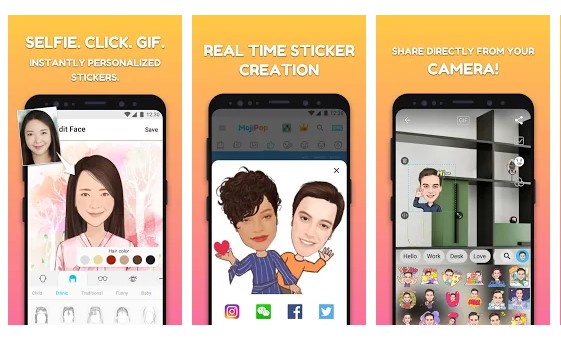 It's a keyboard app with lots of cool stickers and emojis. It allows you to capture a selfie of yourself to create a custom avatar. Not only that but the created avatar or sticker can also be used for text messaging.
Dollify is a beautifully crafted avatar maker app for Android that turns your portraits into a cartoon avatars.
Compared to other apps on the list, Dollify is easier to use, and you will get the most beautiful results. To create an avatar, it provides you with 14 different design elements.
These are the best free cartoon avatar maker apps you can use now. You can use these free apps to create cartoony representations of yourself easily. If you know of other such apps, let us know in the comment box below.